Production
Executive producer(s):
Austin9393
Running time:
22 minutes
Production company(s):
Wiki Channel
Production Location(s):
Wiki Center Studios
Hollywood, California
Broadcast
Original channel:
Wiki Channel
Picture format:
480i (SDTV)
1080i (HDTV)
Audio format:
Stereo
Original run:
June 10, 2016
"Trails" is a series that follows Courtney Fortune as she receives a car with its own mind. The pilot was ordered by Wiki Channel on February 18, 2014, created by Austin9393. The pilot was publicy announced on July 21, 2015.[1] It was announced on August 8, 2015 that Wiki Channel had picked up the show for a 2016 premiere.[2] The show will premiere after the Wiki Channel Original Movie My Martian Wedding on June 10, 2016. On June 2, 2016 Austin9393 released the official poster of the show.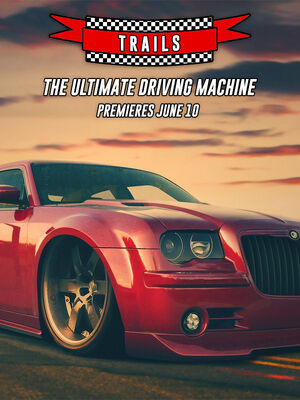 The series follows Trails, a Volkswagen Beetle, and Courtney, the youngest member of the Fortune family. Trails is put in David's, Courtney's father, garage after not being useful. Courtney got Trails after getting her drivers license, but that was before she knew that he was way more than not useful. After getting the car she found an unopened envelope inside Trails that said: "Please take care of him. Whatever your problem, he'll help you find the answer." After once being something that could be destroyed, Trails was way better looking now after he got a heavy makeover. However, when Trails takes Courtney against her will to the garage where her boyfriend Wyatt works as a mechanic, she stumbled across the thought of selling him or not. After a suggestion from her bestfriend, Kelly, Courtney has now decided to start with professional racing. How will Courtney deal with a car that has its own mind and racing?
Main Cast
Edit
Cite error: <ref> tags exist, but no <references/> tag was found
Ad blocker interference detected!
Wikia is a free-to-use site that makes money from advertising. We have a modified experience for viewers using ad blockers

Wikia is not accessible if you've made further modifications. Remove the custom ad blocker rule(s) and the page will load as expected.