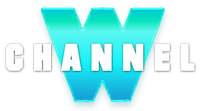 Welcome to WIKI CHANNEL! Wiki Channel is a fan-made channel full of your ideas! You can make shows, make actors, cast actors in different projects, make movies, pitch ideas for the channel, make episodes, it's so much fun! Continue below to find out what you can do!
How the wiki works:
The Wiki Channel Wiki is a channel that's in it's own "Wiki World." That means, everything that goes with Wiki Channel, isn't necessarily real, and we, the users on the wiki, run the channel. We make shows for the channel, make movies, make events, etc. Also, we do not use real world actors for the channel. We make our own actors and we use that selection of actors to cast shows and movies.
Wiki Channel also has a music section, a record label called Wiki Records. With Wiki Records, you can get your actors signed to the label so they can release music.
MAKE A SHOW
Here on the Wiki Channel Wiki, you can pitch shows by going to the Pitches board! Here is the order of how the show pitch process goes:
Pitch the show idea!
Pilot the show!
Pick up the show!
Please read this page for the procedure on how to get your show picked up!
MAKE A MOVIE
Here on the Wiki Channel Wiki you can also pitch movie ideas, again by going to the Pitches board! Just pitch your idea and the community will discuss it! :D
MAKE AN ACTOR
Here on the Wiki Channel Wiki, you can also make actors for the channel! Follow this page to learn how to do so!
PITCHING AN IDEA
There are various other things you can pitch for the channel such as specials, weekend events, songs, etc.! To do all of that, pitch it on the Pitches board! :D Different things you can pitch are:
CASTING ACTORS/GETTING CAST
On the channel, you can also cast actors for your show or get your actor casted in a show! To make a casting call or check out what is being cast, go to the Casting board!
Ad blocker interference detected!
Wikia is a free-to-use site that makes money from advertising. We have a modified experience for viewers using ad blockers

Wikia is not accessible if you've made further modifications. Remove the custom ad blocker rule(s) and the page will load as expected.