Lost in the Sun
{{{image}}}
Preceded by
{{{previous}}}
Lost in the Sun is a Wiki Channel Original Movie set to premiere late 2016 / early 2017. The movie is based on the book of the same title.
Everyone says that high school is awful, but Trent knows nothing could be worse than the year he had in the fifth grade, when he accidentally hit Jared Richards in the chest with a hockey puck out in Cedar Lake. (Who knew that Jared had a heart defect? And that one little hockey puck could be deadly?) Trent's pretty positive his entire town hates him now, and he can't blame them. So for Trent, high school feels like a fresh start. He may even join the baseball team, if he wants to.
If only Trent could make that fresh start happen.
It isn't until Trent gets caught up in the whirlwind that is Fallon Little--the girl with the mysterious scar across her face--that things begin to change. Because fresh starts aren't always easy. Even in baseball, when a fly ball gets lost in the sun, you have to remember to shift your position to find it.
Characters
Edit
Main Characters Edit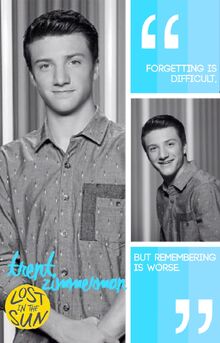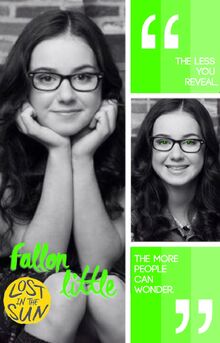 Supporting Characters Edit
Ad blocker interference detected!
Wikia is a free-to-use site that makes money from advertising. We have a modified experience for viewers using ad blockers

Wikia is not accessible if you've made further modifications. Remove the custom ad blocker rule(s) and the page will load as expected.